Children ham it up for the camera at the Devaraja Market in Mysore.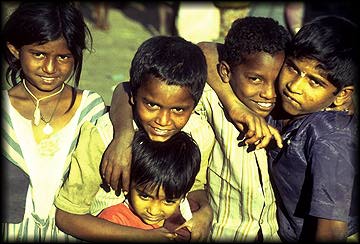 Mysore, situated in the southern state of Karnataka, is one of the major centers of incense manufacture in India. Scores of small, family-owned agarbathi (incense) factories are scattered all over town. The incense sticks are still made by hand. Everywhere you wander, the scents of sandalwood, jasmine, rose, musk and frangipani linger.
---
Fatehpur Sikri lies 40km west of the city of Agra - home of the Taj Mahal. It is there that the Emperor Akbar established the capital of the Moghul Empire in 1570. Today, it's a perfectly preserved Moghul city.

Akbar, a Muslim, was unusually tolerant towards other religions. He developed a religion called Deen Ilahi which attempted to synthesize elements from all the major religions.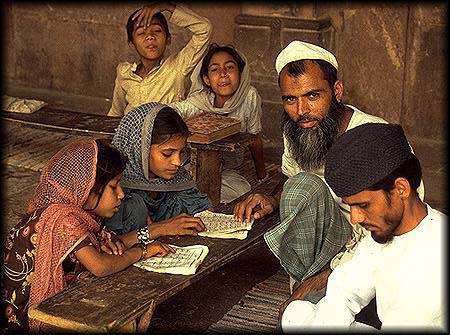 This photo was taken in a classroom within the splendid Jami Masjid (main mosque).